HP Diamond Kalius Wolf, (Born: Zachary Kartik Prentice, 1996) has studied Wicca and Hinduism for five years and edits this wiki.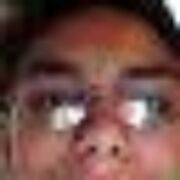 A High Priest and co-founder of the Supreme Goddess Clan, HP Diamond Kalius Wolf believes that the goddess (of any religion, be it centered in Hinduism, Kemetic Ancient Egyptian, or Christian belief) is the ultimate manifestation of reality. He will accept any who share this belief into the Supreme Goddess Clan.
HP Diamond Kalius Wolf has long been interested in dragons, witches, snakes, wolves, and ancient mythology. He considers himself a natural-born witch, someone with natural tendiencies toward Wicca and posessing innate magickal powers.
He holds that all mythologies are true, granted that an individual holds their belief in their own mythology.
His interest in Wicca was piqued in 2006-2007 when he bought the book "Teen Witch " written by Silver Ravenwolf. He purchased his first magickal books and items in a shop called "The Owl Nest ", located in Fredrick County.
He resides and studies in Kodaikanal International School.